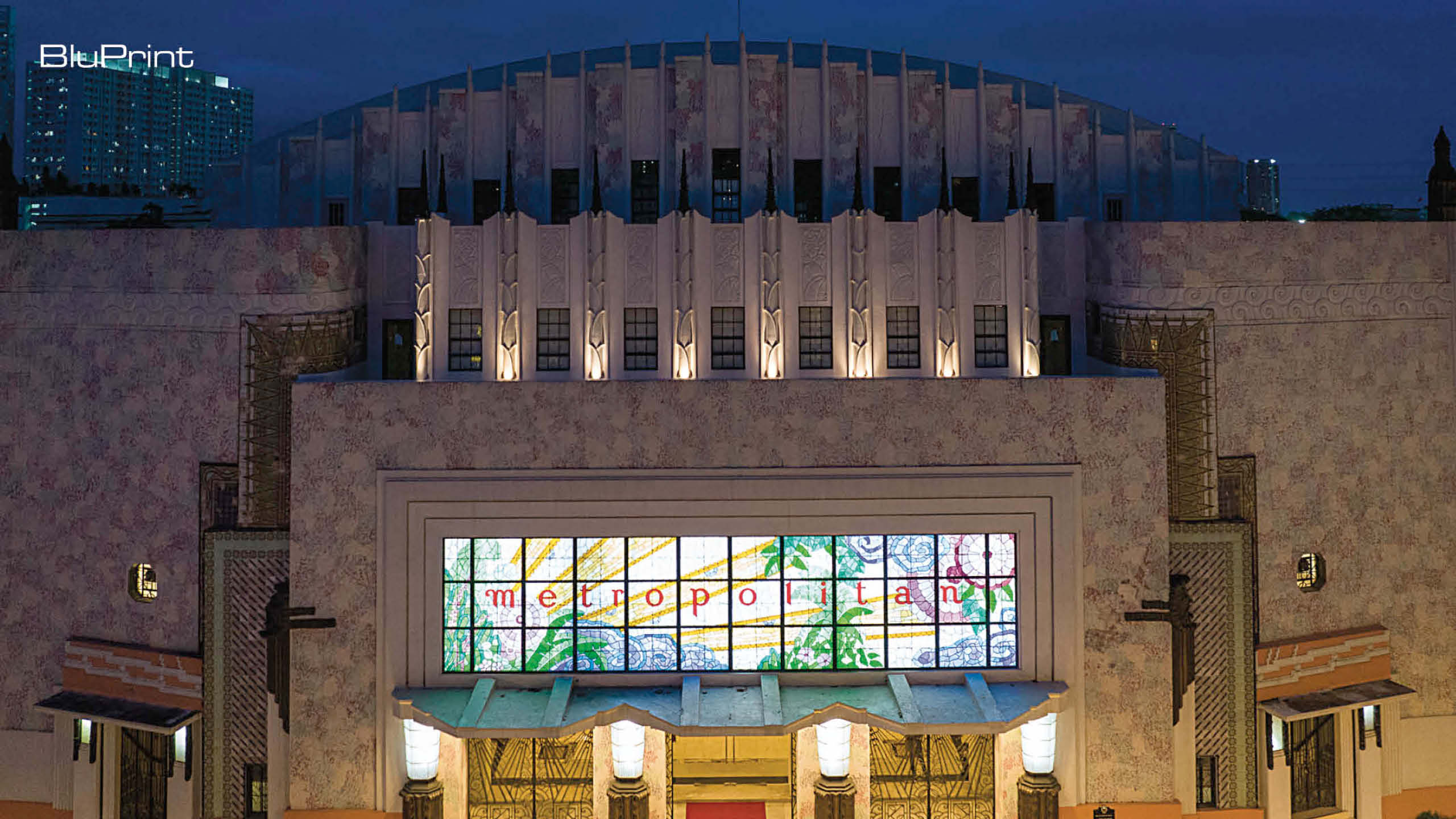 Juan Arellano's Mastery and His Art Deco Buildings
Art Deco architecture is easily recognizable even by the layman.
At the sight of sleek, linear facades often embellished with geometric features and ornamentation, people usually find their eyes caught in the grandeur that's both simple yet highly impactful in its exciting design. Art Deco buildings feature distinctive and smooth finishing building materials like stucco, concrete block, glazed bricks, or mosaic tiles while geometric motifs like chevrons, zigzags, serve as common ornamentations. Though the Art Deco style was inspired by past art movements, it presented celebrations for the future and progress toward the fascinating world of the modern era. Initially known as "Jazz Moderne" or "le style moderne", Art Deco architecture developed due to this effort of presenting the modern age.
Some architectural historians, however, refer to this style as "modernistic", causing people to mistake Art Deco for Art Moderne even though they're distinctly different in appearance. The Art Deco style gained popularity in 1922 during a design competition for the Chicago Tribune Headquarters where Finnish architect Eliel Saarinen submitted an Art Deco Design that widely captured the attention of the public due to its new and exciting design (despite not being chosen as the competition winner). By 1925, Exposition des Arts Decoratifs in Paris' exhibit on Art Deco-inspired jewelry, architecture, clothing, furniture, and crafts gained it more explosive popularity.
By the 1930s, the Philippines' caught up to this movement with a wave of historically groundbreaking projects from names like Juan Nakpil, Andres Luna de San Pedro, and Juan Arellano among many others. In light of remembering the brilliance he presented with the Manila Post Office's neoclassical beauty, here, BluPrint names few of the Art Deco buildings borne from Juan Arellano's great interest in the style.
Related Read: Dominic Galicia notes on the Manila Central Post Office
Manila Metropolitan Theater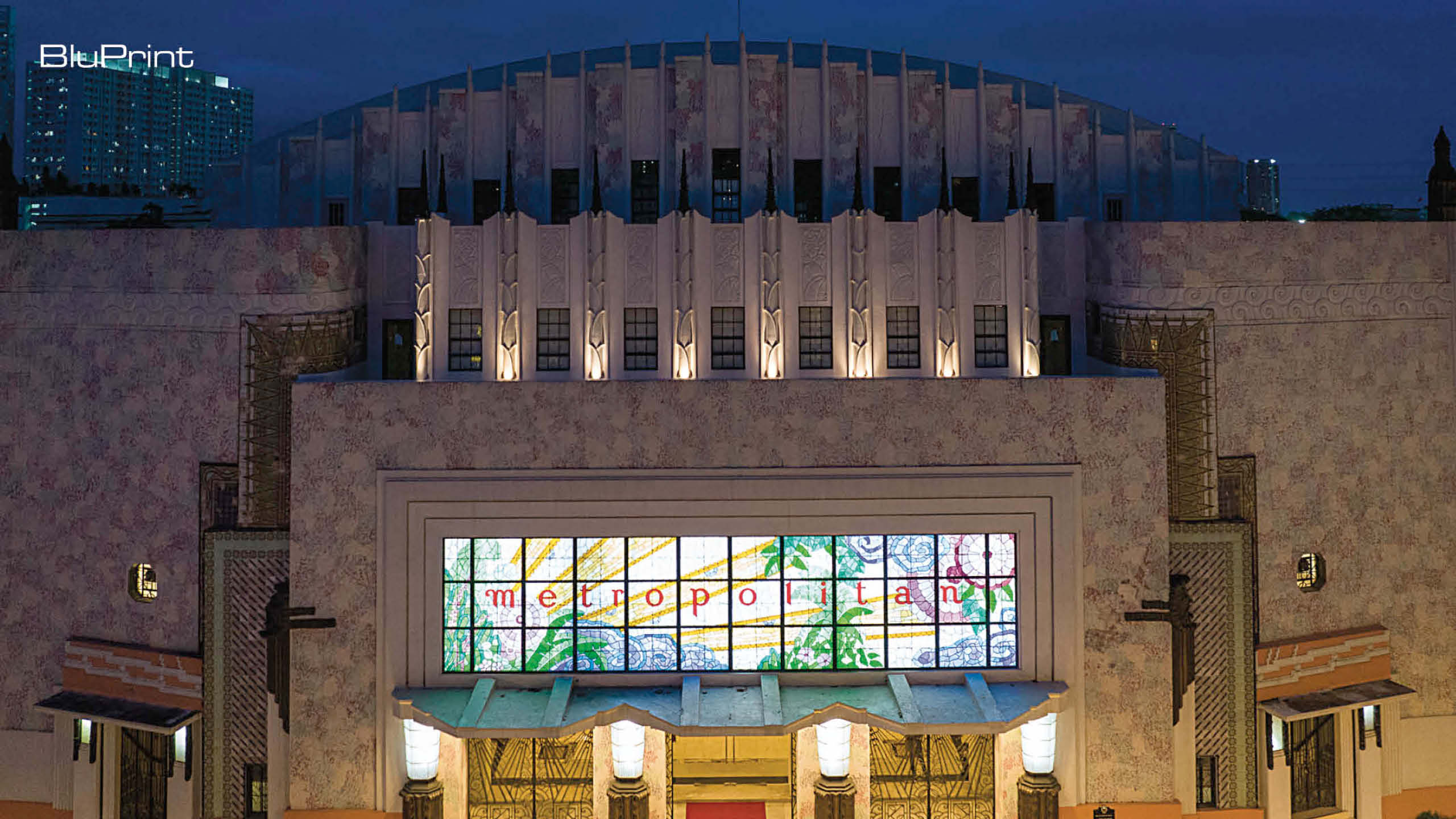 Inaugurated in 1931, the Manila Metropolitan Theater or the "People's Theater", "The Grand Dame of Manila" is currently a flourishing space for artists who are both well-known and will be presenting their works and new artists who will be presenting their works for the very first time. According to Architect Juan Arellano, the theater was inspired by the phrase "on the wings of song"–a phrase well-portrayed through the building's grandiose facade adorned with stained glass windows with stylized and colorful floral patterns that balance out its rough, textured exterior walls painted in soft pastel hues.
The Manila Metropolitan Theater's magnificence has gained it cultural significance as the only existing art deco building in Asia with a design of its scale and grandeur. Its exterior and interior elements meanwhile exhibit a unique Filipinized style of ornamentation through sculptures and paintings made by prominent artists some of whom include Arcadio Arellano, Fernando Amorsolo, Antonio Buenaventura, and Nicanor Abelardo.
Related Read: The Metropolitan Theater: A Treasured Edifice of Culture and The Arts
Rizal Memorial Coliseum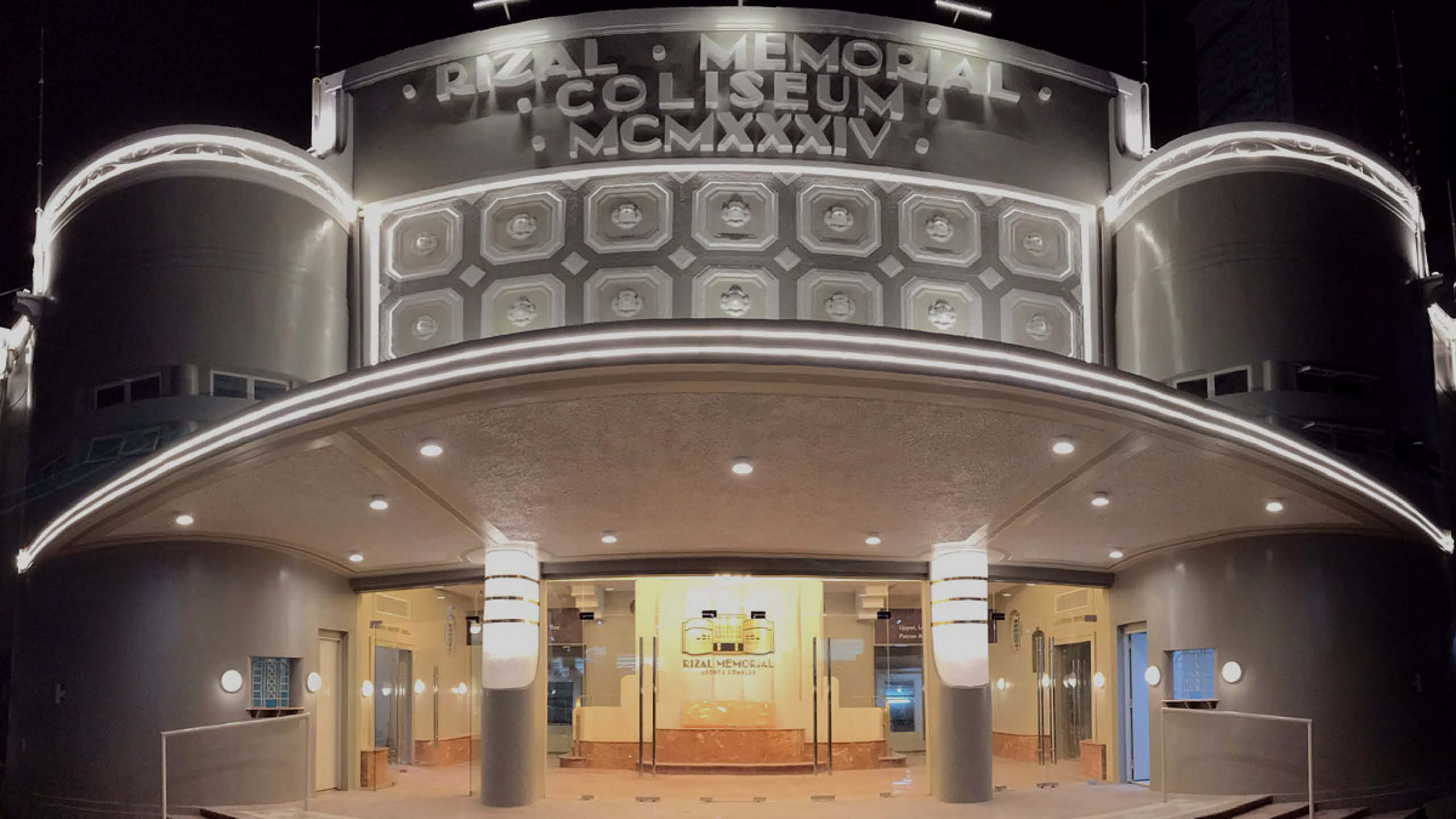 Designed and built in 1934, the Rizal Memorial Coliseum is an indoor arena that served as a training ground for national athletes for decades despite it being a dilapidated space with chipped floors and walls and interiors being consumed by rust. Being Southeast Asia's only Art Deco coliseum and the country's oldest sports complex, the Rizal Memorial Coliseum was recently restored by heritage architect Dr. Gerard Lico.
In 2019, it was restored for the 30th Southeast Asian Games and showcased a new, more streamlined and aerodynamic form that was reminiscent of the 1930s machines like the ocean liner and bullet trains that reminded one of the streamlined body one could achieve through sports. Among the many updated features are the new travertine marble walls that extend as new walling that replaced the faux marble finish. To highlight this luxurious finish, modern chandeliers with triangle and zigzag patterns light up the lobby.
Old Jaro City Hall
The Old Jaro City Hall in Iloilo takes up only 100 square meters and is a small project compared to other Arellano-made structures but its air of dignity still shines bright until today. A project of Don Demetrio Ledesma, the city hall was completed in 1934 and is currently a museum that tells the story of Jaro. A monolithic landmark, the restored old Jaro City Hall is decorated with basic Art Deco elements like stepped-ziggurat forms, grillwork, and molded panels with geometric patterns.
This Art Deco gem stood strong for eight decades even while it was being simultaneously used and maintained.
Related Read: Old Jaro city hall restored and Now National Museum Satellite
Special Mention: The Biological Production Services Building
Set right next to Festival Mall in Alabang, the Biological Production Services Building currently stands as Las Flores' home. Prior to its current glory as Alabang's only Art Deco heritage building, it stood as the Department of Health's main vaccine and serum research unit after it was built in 1924. During World War II, the Japanese Imperial Army converted it into a hospital.
Several years later, it stood abandoned for an entire decade until Filinvest Alabang Inc. bought the property and turned it into a commercial development that's become famous for its horizontal, Deco-moderne eaves, geometric details, and the replica of Jose Rizal's The Triumph of Science over Death which symbolized hope for a building where the patients were ones usually bitten by snakes or suffered from tuberculosis.
There has been speculation that the building may have been built by either Juan Arellano or Juan Nakpil.
Juan Arellano's original passion was painting. Despite this though, he was still a master at crafting beautiful buildings that captured the hearts of many.